Donate
---
Thank you for supporting this project. We will endeavour to create new episodes as long as we can. All donations help us to remain independent and will go towards paying our team and the costs of creating new episodes: eg. equipment, costumes, wigs, and Robert's shampoo. We appreciate your support.
At the moment we accept donations via the following methods:
Litecoin


LYFWFR85TZrzhkTujvNyDcNWDm4VojFRE5
Dogecoin


DNF71fqmTTA2dqNXyPLUNMjiYu2GLu321D
SPECIAL THANKS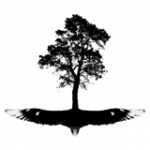 We are blessed and extremely grateful for the awesome financial support from Kindle Project which awarded us one of its Makers Muse Awards in 2013. Kindle Project has extended its support of Juice Rap News into 2014 with further support made possible through the Kindle Project LLC.
"THE KINDLE PROJECT supports whistleblowers and rabble-rousers. We give grants to peacemakers and seed savers. We make awards to artists and activists. We support people and projects working towards solutions and alternatives to systems in transition. We seek out the strange, the bizarre, the unpolished, the less likely to receive funding."  To find out more about Kindle Project, click here.