Support
---
Thank you for supporting this project. We are no longer producing Juice Rap News episodes. However, JuiceMedia will soon be putting out new juicy content. Any donations will go towards ensuring this channel remains independent and will help cover production costs of the new show/s. Atm we accept donations via the following methods – thank you for your support!
Paypal
Bitcoin


Send BitCoins to this address:
1HMPK1zFCLopAvNEvR3aehFU1tSvHeWkTS
Bankster
SPECIAL THANKS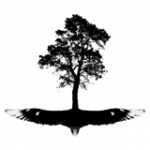 We are blessed and extremely grateful to the Kindle Project which awarded us one of its Makers Muse Awards in 2013. Kindle Project extended its support for Juice Rap News into 2014 and 2015 through the Kindle Project LLC. Check out the Kindle Project website to learn about this inspiring organisation and the other planet-changing, paradigm-shifting projects which Kindle Project is nurturing and supporting.

"THE KINDLE PROJECT supports whistleblowers and rabble-rousers. We give grants to peacemakers and seed savers. We make awards to artists and activists. We support people and projects working towards solutions and alternatives to systems in transition. We seek out the strange, the bizarre, the unpolished, the less likely to receive funding."  To find out more about Kindle Project, click here.